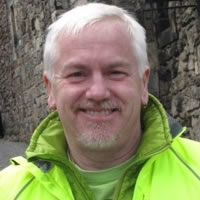 Michael Gettel
Raised in Evergreen, Colorado, Michael Gettel began pursuing his musical interests on piano and trumpet at an early age. He graduated with honors through the School of Music from The Univeristy of Northern Colorado, and later became a Klingenstein Fellow at Columbia Univeristy in New York City.
Michael began his music teaching career in 1981 at The Kent Denver School, and then relocated to Seattle to continue teaching at The Bush School, and to launch his now celebrated recording career. 'San Juan Suite', Michael's first recording, quickly received international acclaim, and is considered by many reviewers and 'best-of lists', as one of the finest solo piano recordings of its genre.
A Gold Record recipient, he has 12 international releases, most of them inspired by nature and specific regions, such as the Southwest ('Skywatching'), the Pacific Northwest('San Juan Suite I and II'), and The United Kingdom('The Journey North'). Michael's work has been used extensively in network programming and film. His album and accompanying video, 'The Art of Nature', won the Gold Prize for best long-form video in The Houston International Film Festival.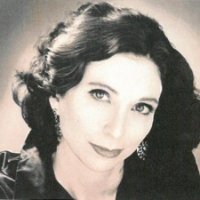 Elizabeth Naccarato Gettel


Elizabeth Naccarato, a native Texan, began her piano studies at the age of six at the Dominican Convent in Houston, TX. She won her first piano competition at the age of nine and performed and competed in local and statewide events. At that time, her voice instructor noticed her ability for composition, and she became a student of Bessie Griffiths and Ruth Burr, studying piano and theory many hours a week.
Elizabeth was a Piano Performance major at The University of Southern California where she studied with Daniel Pollack and John Perry in Undergraduate and Graduate studies. She was a three time winner of the Hollywood Alumni S.A.I Scholarship as well as a hightly coveted Teaching Assistantship in graduate school at U.S.C. She performed extensively in Texas and on the West Coast.
Elizabeth continued her writing as a member of the Lehman Engel workshop in Los Angeles. She relocated to Seattle where she wrote and released her first album, Jarrell's Cove in 1995, which was produced by Narada artist Michael Gettel. Her subsequent rleases, North Sycamore, Stone Cottage, One Piano and History have received excellent reviews and reception and are available internationally.
Elizabeth joined the Annie Wright Schools faculty in 1999 and has been affiliate faculty at The University of Puget Sound since 1989. Elizabeth released her sixth album Souvenir d'Italia in December 2016.